Muscat Vets - Adoption
Thanks for considering to adopt a pet! Adopting a pet means saving a life, so we are very happy you are reading this page right now. If you are interested to meet one of our dogs and/or cats, please contact us to book an appointment for an adoption visit. Our adoption hours are usually between 1 and 4pm, by appointment only.
We have dogs and cats of all ages, temperaments and sizes; all with their own quirks and needs. Our adoption consultants make it their business to get to know the homeless animals very well, so that they can find you a pet that matches your living conditions and family the very best. We charge a 25-50 OMR adoption fee to help us cover our costs. Every homeless animal in our care receives vaccinations, worm/flea/tick treatment, gets desexed and gets daily health checks and treatments for whatever ailments they might have. Our caretakers clean their accomodation twice daily and make sure the animals get fed. All of this costs money; a lot more than 50 OMR even. We are not a government funded charity and pay for everything ourselves; this is why we charge an adoption fee and always welcome donations. The more people help; the more animals we can all help together :)
Please bring the following to your adoption visit:
* Permission from your landlord to have a pet
* Everyone living in your home: family, room mates, etc as we want to make sure the decision to take on a pet is a joint decision. We would like to ask you to consider the following few things, before you commit to looking after a pet for the rest of its life, which might last another 10 to 15 years.
* Does everyone in the household want a pet?* Do you have the time to look after a pet and spend (quality) time with it?
* Would you still like the pet when it is no longer a kitten or puppy?
* Are you willing to make compromises to accommodate your pet for the next 10 to 15 years, including when you move house, move country, when your children leave the home, when you get sick, when the animal gets sick, etc, etc.?
* Are you financially prepared? You will have initial costs of setting up your pet with a bed, food bowls, toys, etc, then there will be regular costs of food and medical care and then there are the unexpected costs of your pet getting sick, needing to relocate with you to another country or ruining your sofa or iPad.
If you can honestly reply 'yes' to all the above questions, we and the animals will be waiting for you with open arms at the clinic as we love nothing more than to see another homeless animal off to its forever, loving, healthy and safe home! You can find a gallery of cats and dogs currently looking for a home here: cats / dogs.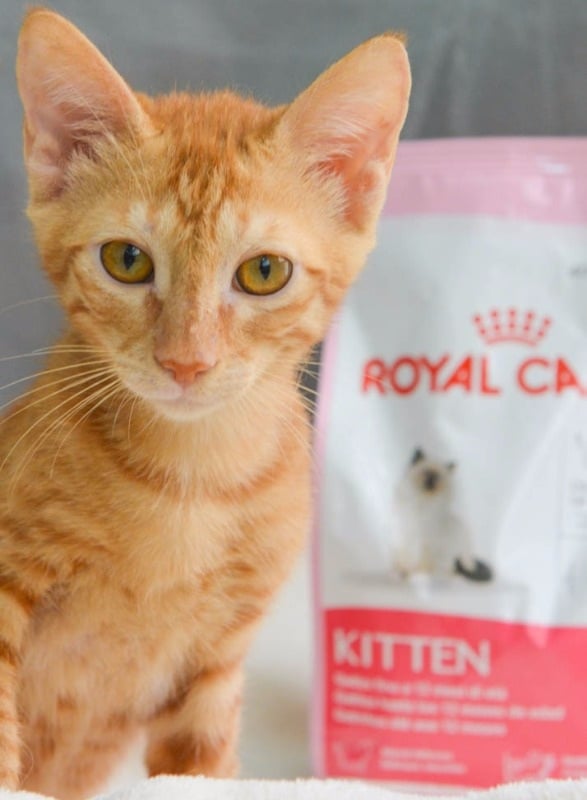 Royal Canin helps us feed the homeless cats in our care and regularly send us a few bags of food free of charge. Aren't they just great?!